About us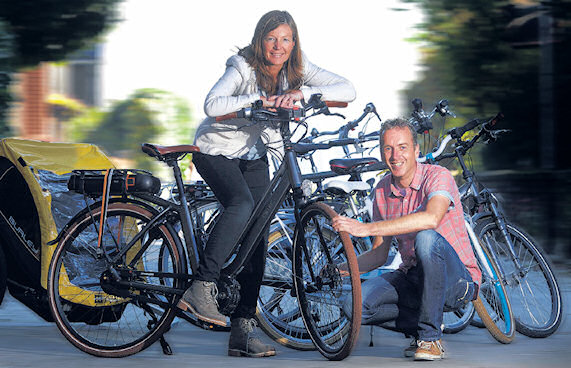 Peter Vos – owner

My passion for maps started as a young child; I read them while others read books, dreaming of landscapes and travelling through them. As a 14-year-old boy, I bought my first road bike and from that moment on I started to explore the Netherlands. I planned the most scenic routes and of course biked them afterwards with my friends. My passion for maps didn't stop, so that's why I decided to obtain a professional degree as land surveyor. Together with Liesbeth, who shared my passion for travelling, outdoor sports and biking, I made great trips in Europe and some abroad on foot, by kayak, cross-country skis and of course by bike. After 20 years of experience as a land surveyor working in all parts of the Netherlands and far beyond, I was ready for a new challenge in life. Tulip Cycling seemed to be the perfect choice in 2010! I make the most scenic routes for our guests in a country which I explored myself all my life with my beloved bike!

Liesbeth van Vulpen – owner

I grew up in the countryside between family members who were farmers. As a child I enjoyed this very much and therefore decided to earn a degree in agricultural economics. I started my professional career in the flower business and was responsible for promoting the Dutch flowers in Europe. Although I had a passion for outdoor in 1992, the moment I met Peter, I really found a soulmate to make these dreams come true. When we ten years ago as family moved from the western part of Holland to the more eastern part of the Netherlands it was the moment for me to find a new professional challenge. Besides my job as a lecturer in economics at Windesheim university in Zwolle I am responsible for the marketing and back office activities of Tulip Cycling. Besides my work I still enjoy the Netherlands and just finished in 2017 together with our children, Vivien, Jeroen and Sander the long distance Pieterpad walking trail that crosses the entire country from North to South.

The team

Tulip Cycling is a small family business. Besides Peter and Liesbeth we use some professional freelance bike guides. All with a passion for cycling, excellent knowledge of our country to ensure that you as guest have a unique experience while you cycle through the Netherlands.

Tulip Cycling, it's better by bike!